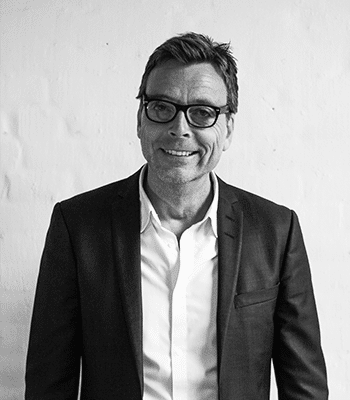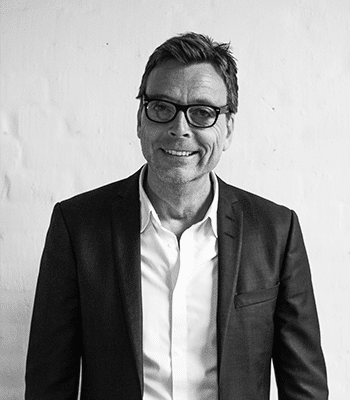 Søren Lund
CEO
17 years of experience from Telco industry with focus on sales and business development in the area of M2M/IoT. Søren has many years of management experience with P/L responsibilities from his employments at TDC and Telenor. Søren has a MSc in Marketing Management.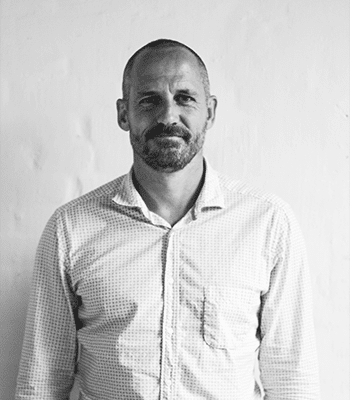 Henrik Dam
CTO
Henrik has 20 years of experience as a technology expert in IT and telecommunications with focus on R&D and network systems. Henrik has been CTO in a number of companies, including start-ups in IT and Telco. Henrik has a M.Sc.E.E in Telecommunication and holds +20 patents in the field of telecommunication.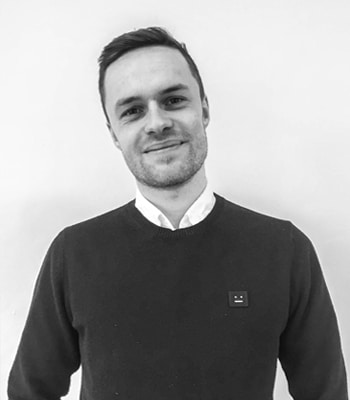 Alexander Bardram
Project Manager / Developer
Alexander is an expert in IoT and LPWAN technologies, especially in NB-IoT and LoRaWan. In addition, he possesses the ability to build a stable and secure IoT platforms by using the right systems and protocols for this segment. Alexander is responsible for the connectivity integration in the IoT solutions at AIRGATE. Alexander holds a MSc in Telecommunication from Technical University of Denmark.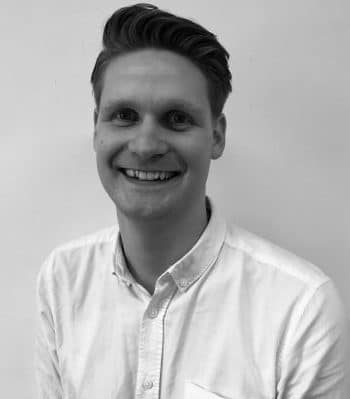 Mads Bjerring Larsen
Sales and Marketing
Mads is experienced in outbound/inbound sales and customer service. He has worked with sales in telco and with marketing in different companies. Mads is responsible for our marketing material, our social media and for our new customers. He holds a BA in finance from Cph Business.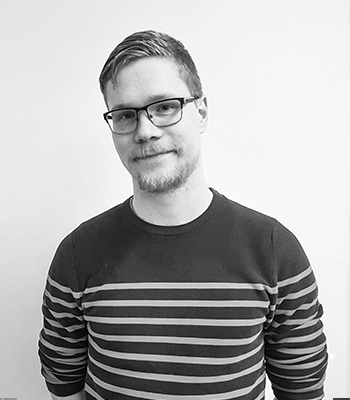 Emil Nørgaard Rasmussen
Developer
Emil is an expert in Machine Learning and Control from his master at DTU. With courses in fault diagnosing, non-linear control and data analytics, Emil possess the ability to quickly and safely guide the customer through their data analytics to a final product. At AIRGATE Emil is responsible for the ongoing development of the SIM, development of machine learning and a developing of the IoT platform. Emil has a master degree in electrical engineering from DTU, with specialization in control and automation.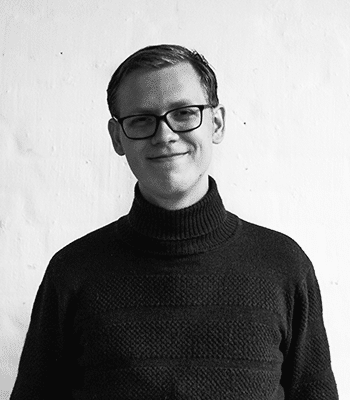 Peter Langgaard Pedersen
Developer
Peter is specialized in java and is capable with C++, Golang, CSS, HTML, and has experience working with Frontends, Backends, HCI and UX. Peter deals with the development, testing and integration of Robotics software at AIRGATE. Peter is attending his Bachelors degree in digital media and design at the IT University of Copenhagen and is studying at his 3rd year.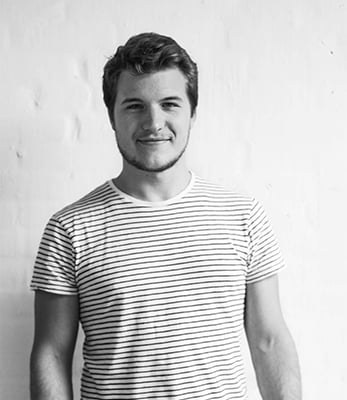 Nicola Zaltron
Junior Developer
Nicola is attending the Games Technology Master at ITU where, alongside games development is specializing in C++ and Artificial Intelligence. Nicola takes care of Frontends of SIM and IoT platforms to ensure the best user experience at AIRGATE. Nicola holds a Computer Science's degree from University of Trento and his thesis focused on Cross-platform programming techniques.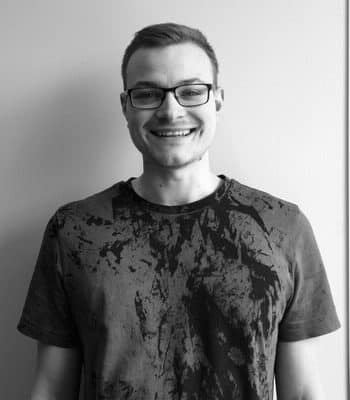 Peter Nielsen
Developer
Peter comes from a background with 2+ years of experience working with frontends and backends. Peter also has knowledge of developing apps for smartphones. At Airgate Peter helps developing and implementing backend as well as frontend solutions. Peter is capable with JavaScript (ES6, React.js), HTML, CSS, C#, PHP and SQL-databases. Peter holds an AP Degree in Computer Science.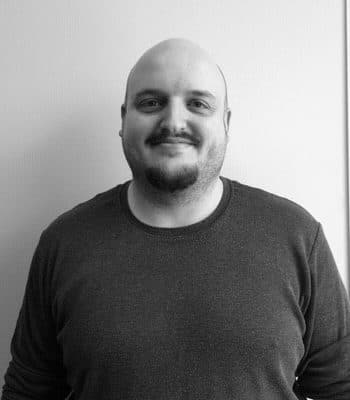 Tom Bering Svensson
Developer
Tom has a degree in Web Integration and Computer Science from Roskilde Technical School, he has worked with Php, asp.net, mySQl, MSSql, postgresql. Tom has an expertise in C #, Python, GoLang and java. Development methods such as, Scrum, DevOps, Agile Planing and Continous Integration are also part of Tom's strengths in project planning.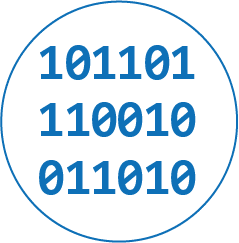 Jesper Kofoed Thøgersen
Junior Developer
Jesper is currently studying Computer Science on his second year at NEXT Sukkertoppen high school. He is well skilled in Python, along with HTML, CSS and JavaScript. With his experience in electronics, he makes a great addition to the team. Jesper is dedicated to special projects, but also tackles everything from wiring up new appliances to cleaning the lab.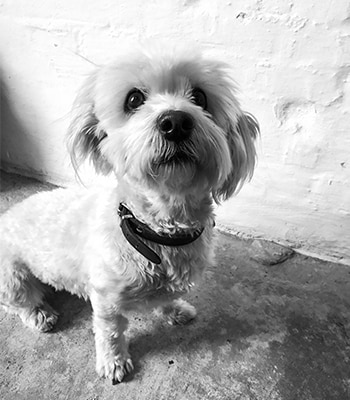 Ella
CHO
Ella is a well trained and experienced Chief Happiness Officer that spreads happiness and good mood among her co-workers every day.