ABOUT
Passion into your Industrial IoT project
WHAT WE DO
We are a one-stop-shop IoT enabler based on strategic partnerships offering you a broad portfolio of standard and customized IoT services - making it easy to develop and deploy your IoT solution - to predict maintenance, reduce downtime in production, optimize processes, and support development of new business and revenue streams.
HOW WE DO IT
With our unique skills in Telco, IoT, Big Data, Machine Learning, Cloud Technologies, Robotics and Software Development in general we are able to take you from idea to solution. We help you connect your machines and devices to the Internet with GSM, LoRa or NB-IoT and make it possible to collect, control, and present your industrial data on a PaaS in a certified secure way globally - making it simple to realize your business IoT potential.
WHY WE DO IT
At AIRGATE we are passionate about Industrial IoT and the business opportunities it provides. We believe that connecting your devices and machines to the Internet providing you with access to mission critical data should be easy, agile and secure. We create scalable and innovative end-to-end IoT solutions that add value to your business now and in the future. Always delivering a bit more than expected.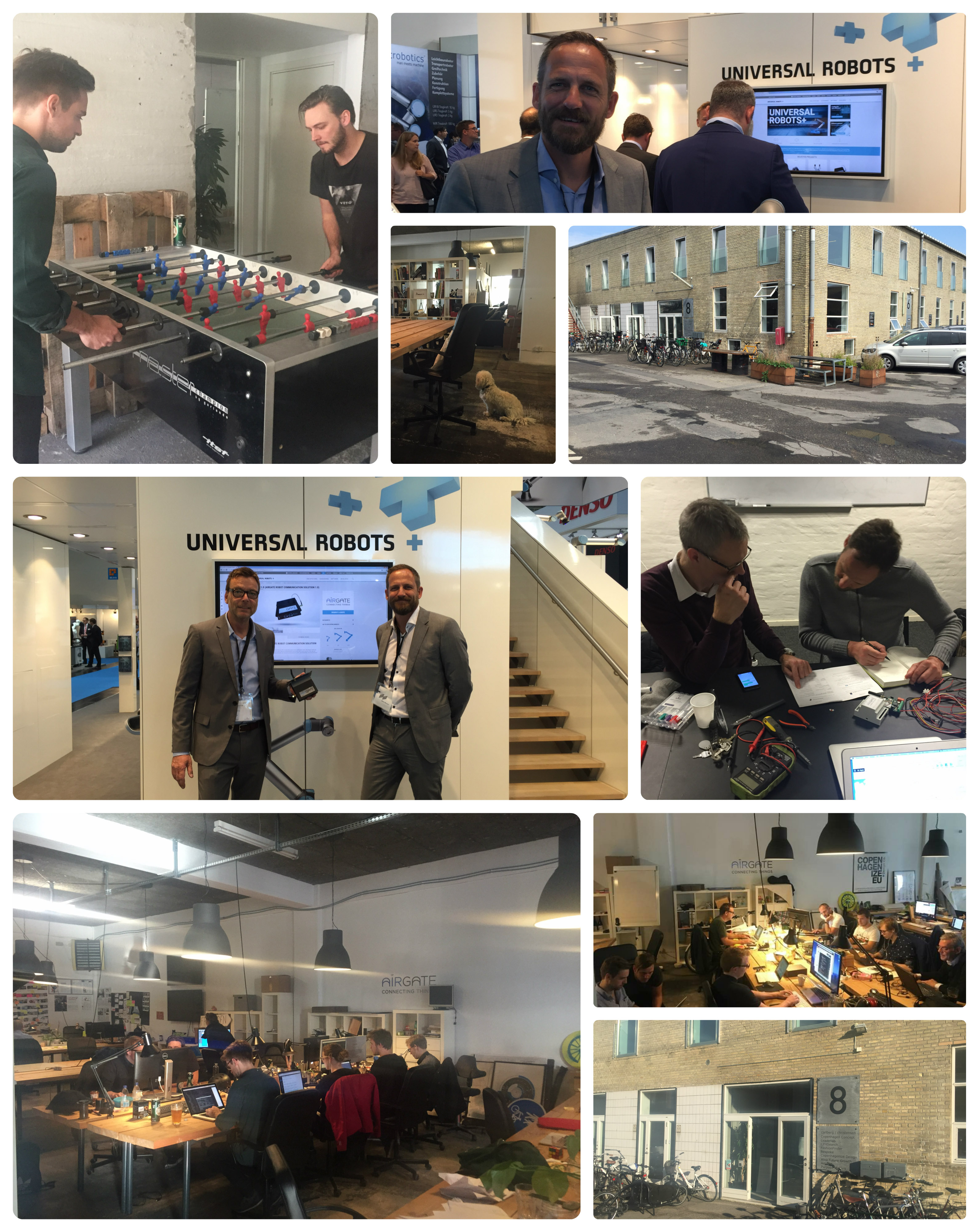 AIRGATE was founded as an IoT/Tech start-up in mid 2015 by the two partners Søren Lund and Henrik Revsbech Dam. The initial business idea was first of all to make a dedicated IoT company enabling secure end-to-end solutions for industrial customers locally and globally - partly to eliminating the need for companies to collaborate with at large number of different suppliers to realize their IoT potential - partly due to the recognition of a large and complex IoT ecosystem, meant a lot of meetings and cooperation agreements with relevant partners in the early days, which has made it possible over the years to put together a great and growing variety of both standard and customized IoT solutions for the benefit of existing and future customers. and the recognition that companies were left to themselves to develop IOT solutions on the basis of many diverse elements that the few companies have competencies in