Universal Robots is making collaborative robots. Besides making innovative robots that are easy to install, program and operate, Universal Robots has opened up for developers to make integrated end-effectors and accessories for their robots. Airgate has made two IoT communication solutions for Universal Robots and is a certified UR developer – One cellular based solution that enables robot operators to have SMS notifications if robots are stopping, or are out of material for continued production – One remote management solution (via VNC) that provides robot supporters with the ability to trouble shoot any robot, from anywhere and from any device.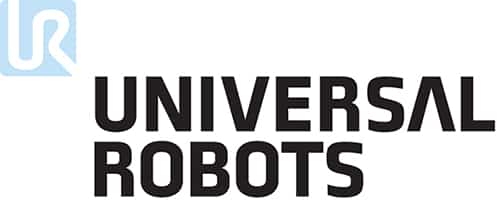 Solution design and services that meet every need
AIRGATE offers development of customized IoT end-2-end solutions for different sectors and industries with a global footprint. From experience we know, that there is no 'one solution fits all'. Therefore at AIRGATE we are working very agile a closely with our customers to develop solutions and services for the specific business needs.
__________
IoT consultancy and solution design
AIRGATE offers IoT consultancy and commercial or technical workshops for scoping any project. We design and deliver standard or customized IoT solutions regardless of the present stage of the IoT project.
__________
IoT SW development
AIRGATE offers development of SW to meet your solution needs. AIRGATE solutions are easily integrated into any existing business systems and operational processes with a rich library of standards-based APIs.
__________
IoT HW integration
AIRGATE works closely together with selected and proven HW vendors of communication gateways, which integrate easily with the myAIRGATE platform and customer devices, delivering a full end-2-end solution.
__________
IoT service and support
AIRGATE offers technical support service, able to help your company operating the IoT solution. Hosting of standard or customized solutions, operation of services and other technical support services are available.
Connectivity and services that meet every need
AIRGATE offers both standard and customizes connectivity solutions for any IoT solution in different sectors and industries with a local or global footprint.
Local and global connectivity
SIM cards can use multiple networks in each country, and with the same data pricing in +75 countries, that ensures availability and simplicity for your IoT solution.
Self-activated SIM cards
Test your IoT solution already in the production phase before commissioning. We offer free 100 kB test usage for 90 days before all billing starts.
SIM Management platform
The platform makes it easy to launch, manage and monitor your SIM cards and devices, integrated with TDC/Vodafone, the platform shows real-time SIM usage status and location for each SIM card.
Different SIM card types
To meet the needs for different designs of the IoT devices, we deliver standard, mini, robust, or solder able (SMD) SIM cards.
Competitive prices
Choose between consumption-based or flate-rate data package pricing. This allows optimal utilization of costs for data usage, or fixed known budget cost
Flexible data packets
Customized data packages tailored to your IoT solution, either per SIM card, or for the total SIM card portfolio – flat rate or consumption based data package pricing.
Automatic usage control
To ensure your solution against overuse or 'Bill Shock', we offer automatic usage control with email alarms and lockout of SIM if the agreed limit is exceeded.