IoT solutions that realize your IoT projects end-to-end
IoT Connectivity Management
With myAIRGATE Connectivity Management Platform it's easy to connect, manage and monitor your global IoT deployments. Our clouded platform offers full overview of your devices with real-time communication states, positioning, usage, alarms and diagnostics. The platform can be customized and branded to suit your specific business needs globally.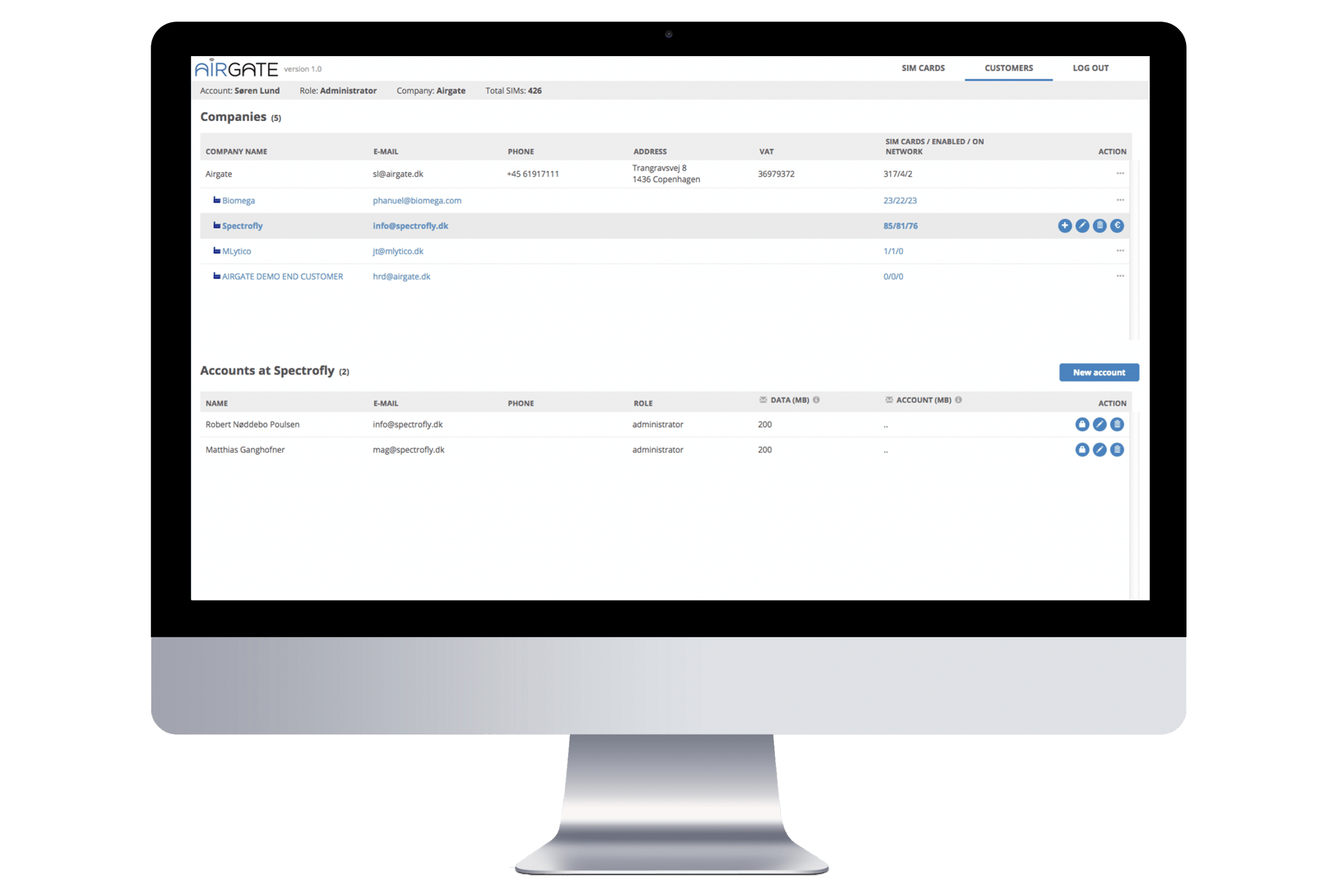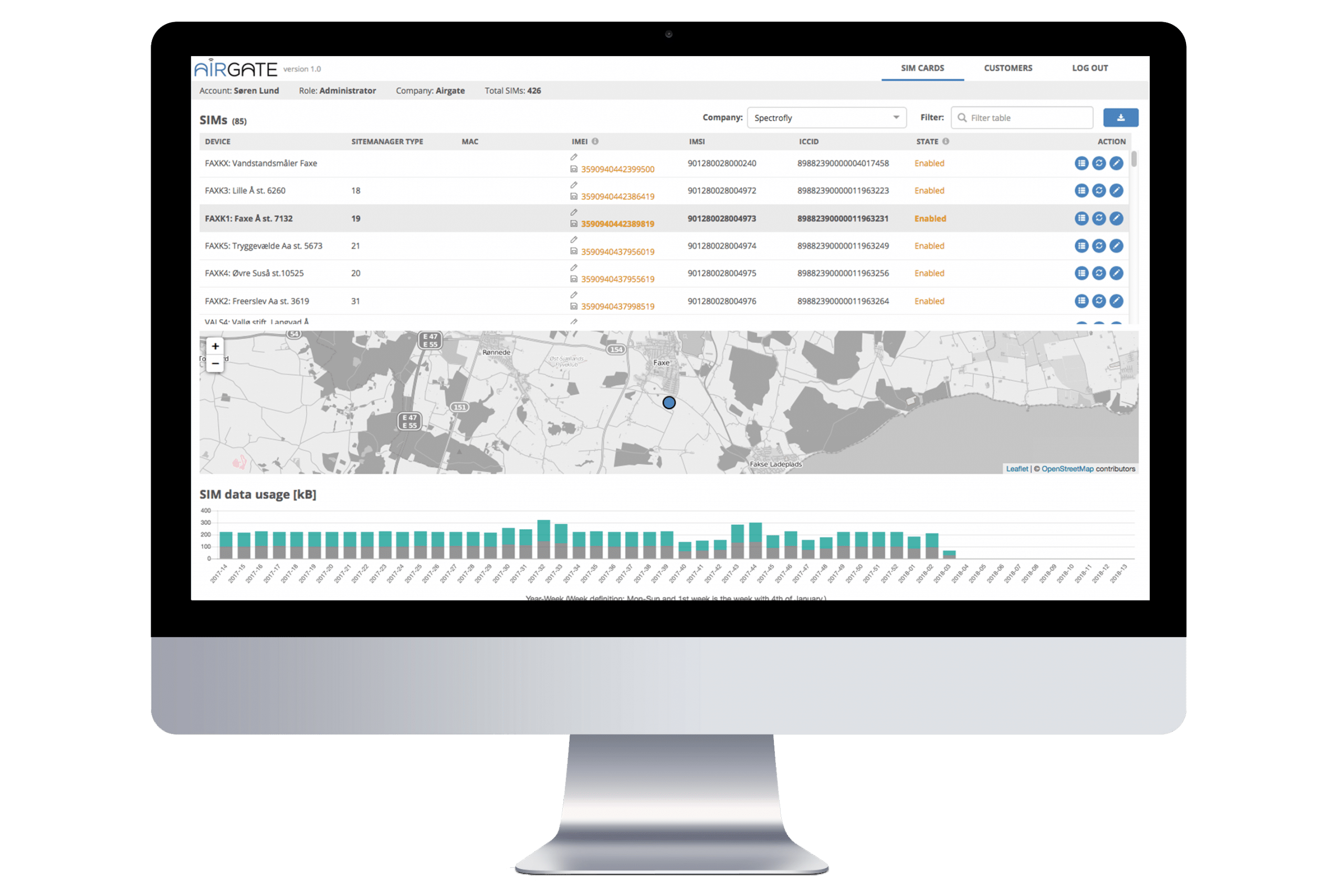 As a virtual network connectivity operator in the field of 2G/3G/4G/NB-IoT telecommunication AIRGATE provides you with global wireless connectivity and services together with our partner TDC/Vodafone. Our connectivity offering is very flexible and comes with a lot of advanced services specific tailored for global industrial IoT requirements and needs.  
With myAIRGATE IoT platform, our scalable and secure IoT data management platform, is it possible to collect, analyze and visualize data from your industrial IoT devices. The IoT platform fulfill the Industry 4.0 needs and is a cloud based solution that addresses current constraints compared to the major IoT cloud solutions in terms of provisioning, security and adaptability. The IoT management platform comes with an easy to use front-end for presentation of raw data. Standard dashboards are easily customised and integrated on top.

URCap Development
AIRGATE is developing robot software solutions as a certified developer for Universal Robots. AIRGATE develop robot software (URCaps) for integration of end-effectors and accessories like grippers, screwdrivers and laser scanners into Universal Robots for third party industrial suppliers. The URCap integration makes it easy for end-customers to use Universal Robots together with different tools and at the same time offering the third party industrial developers a strong sales channel through the Universal Robots UR+ platform.
ARCS Solutions
AIRGATE has developed the ARCS IoT communication solutions, which provides remote access and SMS/email notification if the Universal Robots stopes unexpectedly. The ARCS solutions is integrated into and accessible from the teach pendant of the Universal Robots due to the URCap software. The ARCS solutions comes as a hardware gateway version distributed through Secomea and a software gateway version ARCS2 distributed directly from airgate.dk. The hardware version is based on GSM or Ethernet and the software-only version is based on Ethernet only.
Software Development
We develop software to tie your IoT solution together end-2-end. It means that we create solutions in which we manage data communication between sensors and devices, and between devices and platforms to collect, process, and present your industrial connectivity and asset data in line with your existing and future business needs. We know how to integrate software across different platforms and how to ensure easy and secure deployments and usability of your IoT solution. We draw upon our telecom, IoT, software development, data science, cloud, design/UX and hardware integration competencies.