IOT CONNECTIVITY MANAGEMENT
With mySIMGATE Connectivity Management Platform it's easy to launch, manage and monitor your global IoT deployments. Our clouded platform offers full overview of your SIM cards and devices with real-time SIM states, SIM positioning, SIM usage, SIM alarms and SIM diagnostics. The platform can be customized and branded to suit your specific business needs.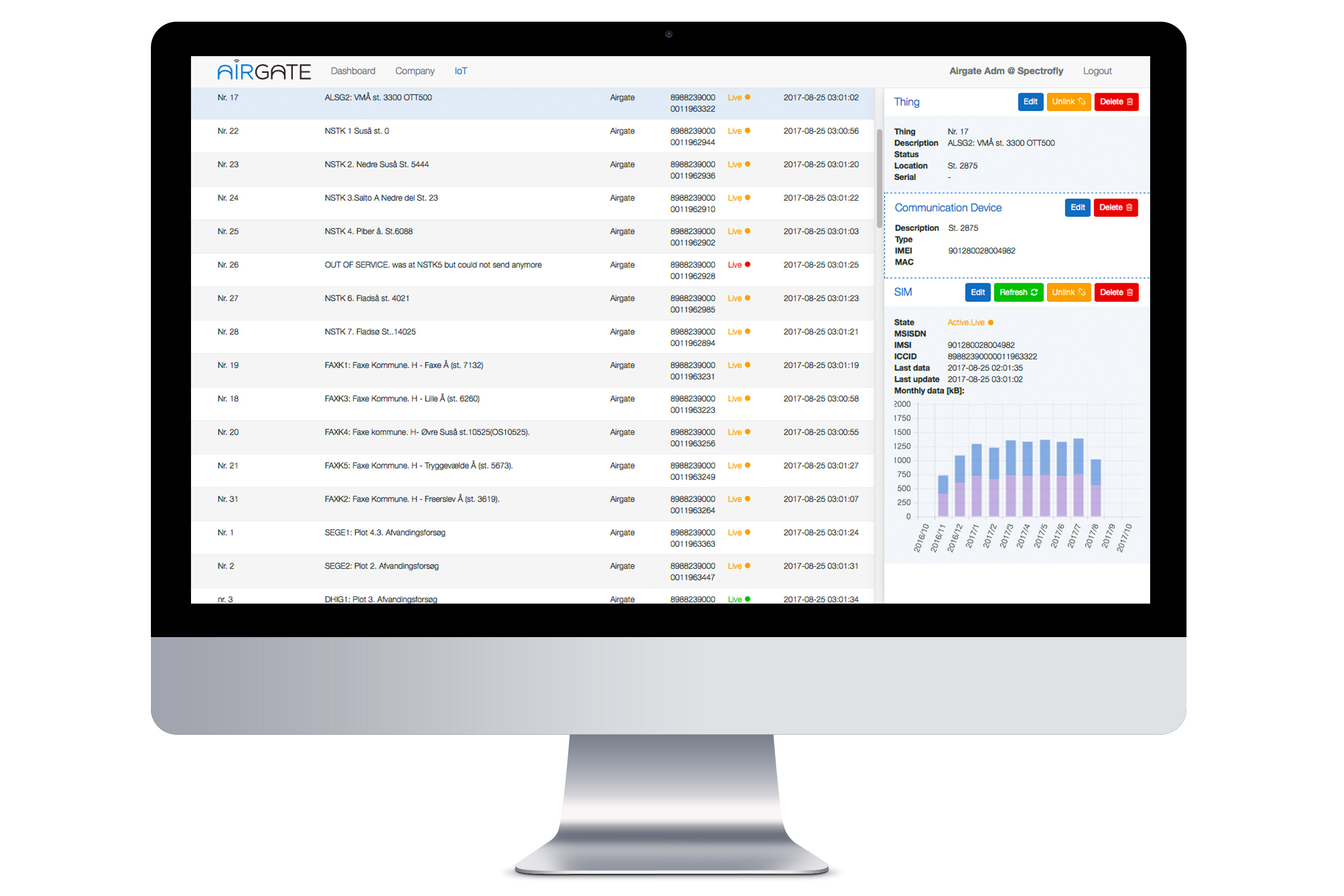 As a virtual network connectivity operator in the field of 2G/3G/4G GSM telecommunication AIRGATE provides you with global wireless connectivity and services together with our partner Vodafone. Our SIM connectivity offering is very flexible and comes with a lot of advanced services specific tailor for Industrial IoT requirements and needs.